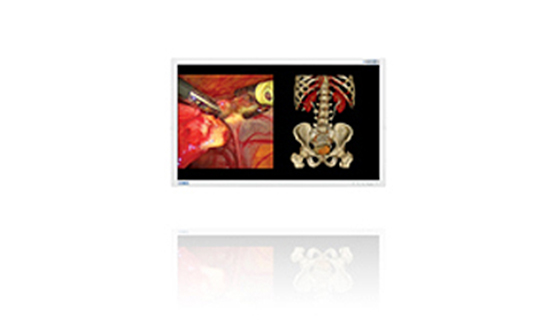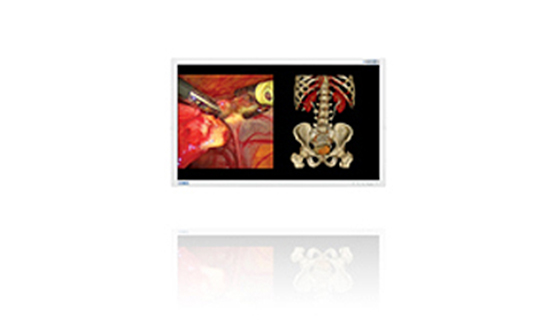 Radiance 55" with single Fiber & Touch
90R0068
IR Touch Screen & Full Multi-Modality
The Radiance with touch series is a versatile medical visualization system designed for minimally invasive surgery as well as other medical imaging applications within the operation room. Much like NDS's Radiance with Full MMI, It features all of the same benefits as the Radiance with Full MMI, plus an IR touch screen system. The Radiance with touch can easily be combined with imaging informatics platforms that can display and deliver customized clinical content to OR staff and enhance surgical workflow.
Brand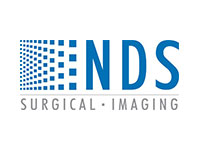 IR touch screen with SAW technology enables resistive touch with a multitude of interactive applications.
Medical grade large size LCD display for the modern operating room.
Supports a wider range of digital and analog video inputs than most medical displays, including built-in fiber optic DVI and high-resolution Sync-On-Green inputs.
Features a "DICOM" gamma correction setting for viewing PACS images, providing luminance response characteristics similar to that of a DICOM-compliant display.
Proven compatibility with endoscopic cameras, fluoroscopes, ultrasound machines, and other medical imaging systems offered by all of the major manufacturers.
RS-232 interface enables full control of all of the display's functions from a remote touch screen.